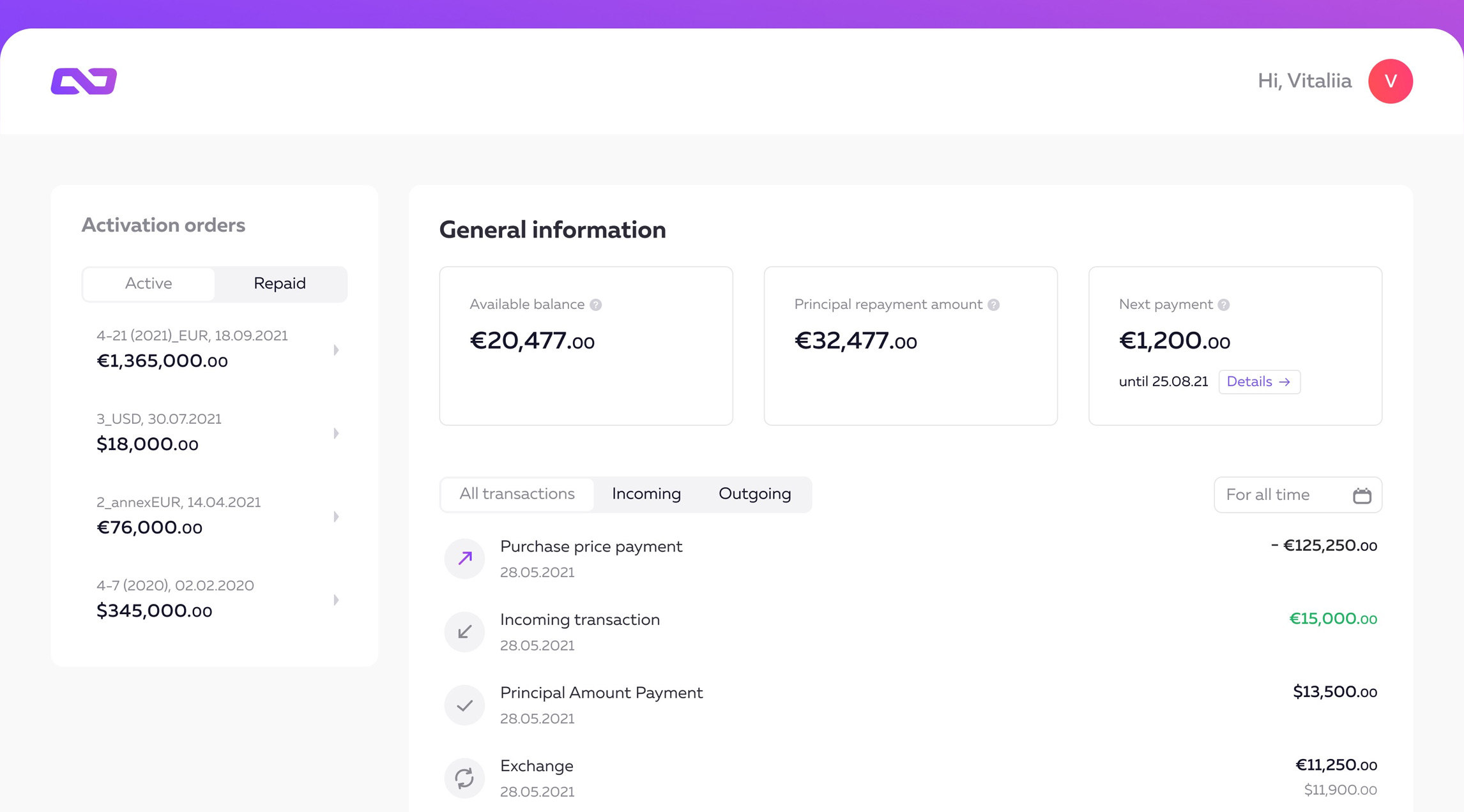 Bespoke,
growth-oriented funding for the
digital
sector
We offer a wide range of equity-free capital
products that are made for founders. Whatever
stage of growth your company is in, we can help!
Join us
invested
into 20 projects
You can count on us to be by your side. We strive to create a funding
experience that makes every entrepreneur's life easier.
As founders ourselves we understand the difficulties of raising funds
and have made it our mission to change the landscape of business
funding forever.
Join our portfolio
Capital that propels
you forward
Ever wanted to scale your company without losing equity? At
RevenueBoost42 we assist you in analysing your business's capital
needs, providing you with a tailor-made package that allows you to
scale, and is affordable. Investments start from €10k to €500k

With a flat fee
Scale your company
Keep 100% control
How it works
01 See if you are eligible Fill out our application, our expert team will then assess
and create a custom plan for you.
02 Get your cash! After reviewing and creating the agreement, we will process your
funding, your cash can be available as early as in 3 business days.
03 Keep your equity As founders of businesses, we understand how
visionaries looking for funding are often exploited, we
are changing the game.
Who we work with
and other 33+ platforms
What founders say about us GamesBoost42 afforded us
the possibility to use the needed money for marketing and increase our marketing leverage
and grow our user base faster.
What founders say about us The partnership with GamesBoost42 not only allowed us to increase the volume of user engagement in a targeted manner,but also kept the advertising budget at the required level.
Stanislav Levykin
CEO of Gig Partners Inc.
Pavel Maurus
CEO & Founder Fitingo
Our team has been critically acclaimed by some of the top
publications globally, voicing our mission oF helping companies grow,
whilst their founders keep control
Instead of waiting months to receive earnings from app stores, opting a factoring agreement us at GamesBoost42 can help developers access funds marketing, product testing, and rapid growth.

Bidease and Rocket 10 have entered into a strategic financial partnership with GamesBoost42. Mobile Performance-DSP Bios and AdTech mobile marketing agency Rocket10 have chosen a financial partner for business development.
With over€12M+ invested
into 20+ businesses ranging across 8 countries
You are in good hands
with us!
Igor Mukhin CEO of RevenueBoost42
As a founder of my own business, I know how
important retaining equity is, too many
founders lose large portions of their company
unfairly to savvy investors. Our mission is to change this, our goal is to bring the power back
to the founders.